If you missed part I, here it is. So I made it to PRONI in Belfast.
Here's some logistics. I stayed at the Premier Inn, Titanic Quarter, which is less than 250m from PRONI. It's a budget hotel but clean, comfortable and sufficient for my needs. The wifi is a little slow but you can pay £5 for a 24 hour period with faster speeds. It has a small car park. Make sure you get the guest discount when you check out if you're using it.
PRONI is a modern purpose-built building, which means it's fully accessible. On arrival, you need to register for a reader's ticket. You need photo ID, and a word of warning, they will take your photo. I will not be sharing the hideous photo they took of me! Carry the reader's ticket at all times as it is used to tag into rooms and to open doors.
After you register, you get given a plastic bag. Ideally, you're supposed to carry everything you need upstairs in it. This isn't terribly realistic. I put most of my stuff in here and carried my laptop – out of its sleeve. They are really concerned about seeing everything you have!
At one stage, I had the bag on the floor and I was told to put it on the desk! Anything that doesn't go in the bag goes in a locker.
And then you head upstairs to the public search room, where photos are not allowed. There are a lot of computers for you to look up and order documents from the catalogue. I needed some help ordering as what I wanted had 104 documents in it, but they were able to do a bulk order. The staff were very helpful. It was just actually one box of loose leaf pages. Also in the search room are street directories, a wall of books and finding aids, and 4 terminals which connect to GRONI (the General Register Office of Northern Ireland). On these machines, you can use your own GRONI account to view records which are not available online (i.e., inside the data protection parameters). One bugbear though, even though I paid and viewed what I wanted, there is no facility to print and screenshots are not allowed. The search rooms have lots of security cameras, so don't even be tempted!
After your document order is processed, and this can take up to half an hour, you're assigned a desk in the reading room.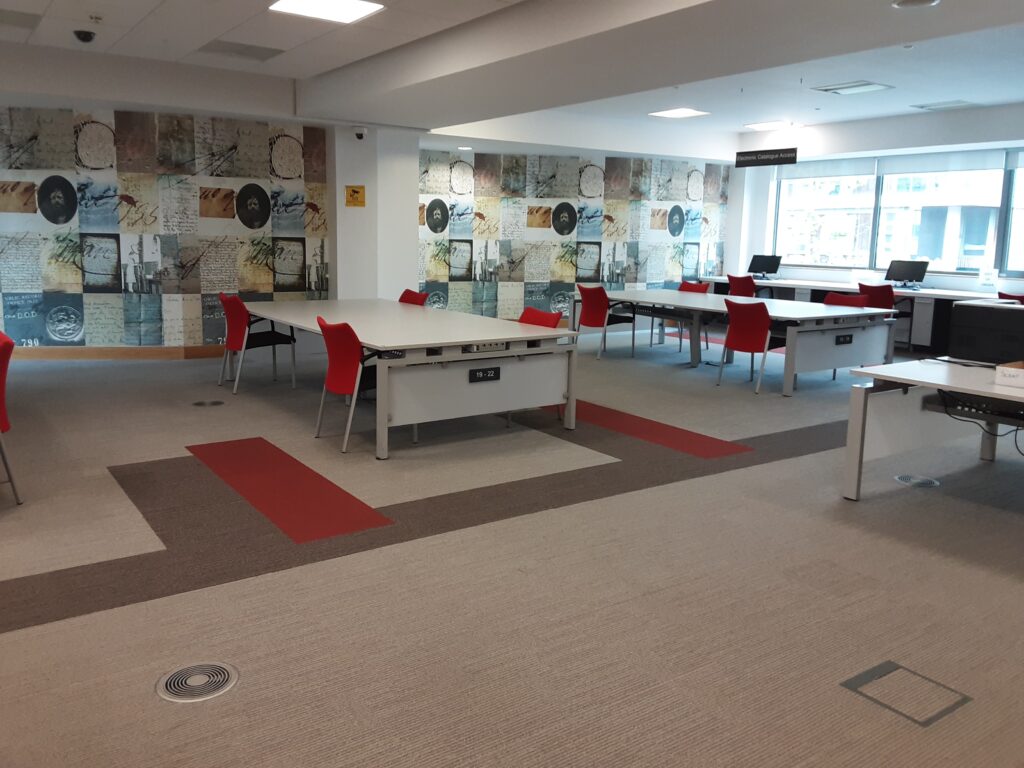 It was very quiet both days I was there. Very few readers and very few staff. I set myself up with the tools of the trade: pencils, sharpener, notebook, and weights. Those old manuscripts are folded tight and they like to stay that way.
I made lots of notes on the documents I was working on. Many were old letters, some in handwriting I knew from the previous research and some new people. It was funny that my superior knowledge of the family tree meant that I could actually give more detail to the catalogue entries. There were some interesting but sad accounts of people's deaths, which would have added to my dissertation research. What I wasn't able to find out was the accession details. Apparently a lot of the admin staff work from home since COVID, so I was asked to email the main address, and I'm still awaiting a response. I did point out the ridiculous of that scenario but they didn't seem to get it.
Over all, it's been a very successful trip. I was able to photograph the documents I worked on, meaning that I can continue in my own time from home.
PRONI does have a small café but I didn't fancy it. I had lunch both days in a place called the Paper Cup which was just down the road and facing a nice view of the Titanic Museum. Decent sandwiches and a great selection of traybakes (which are such an NI thing!)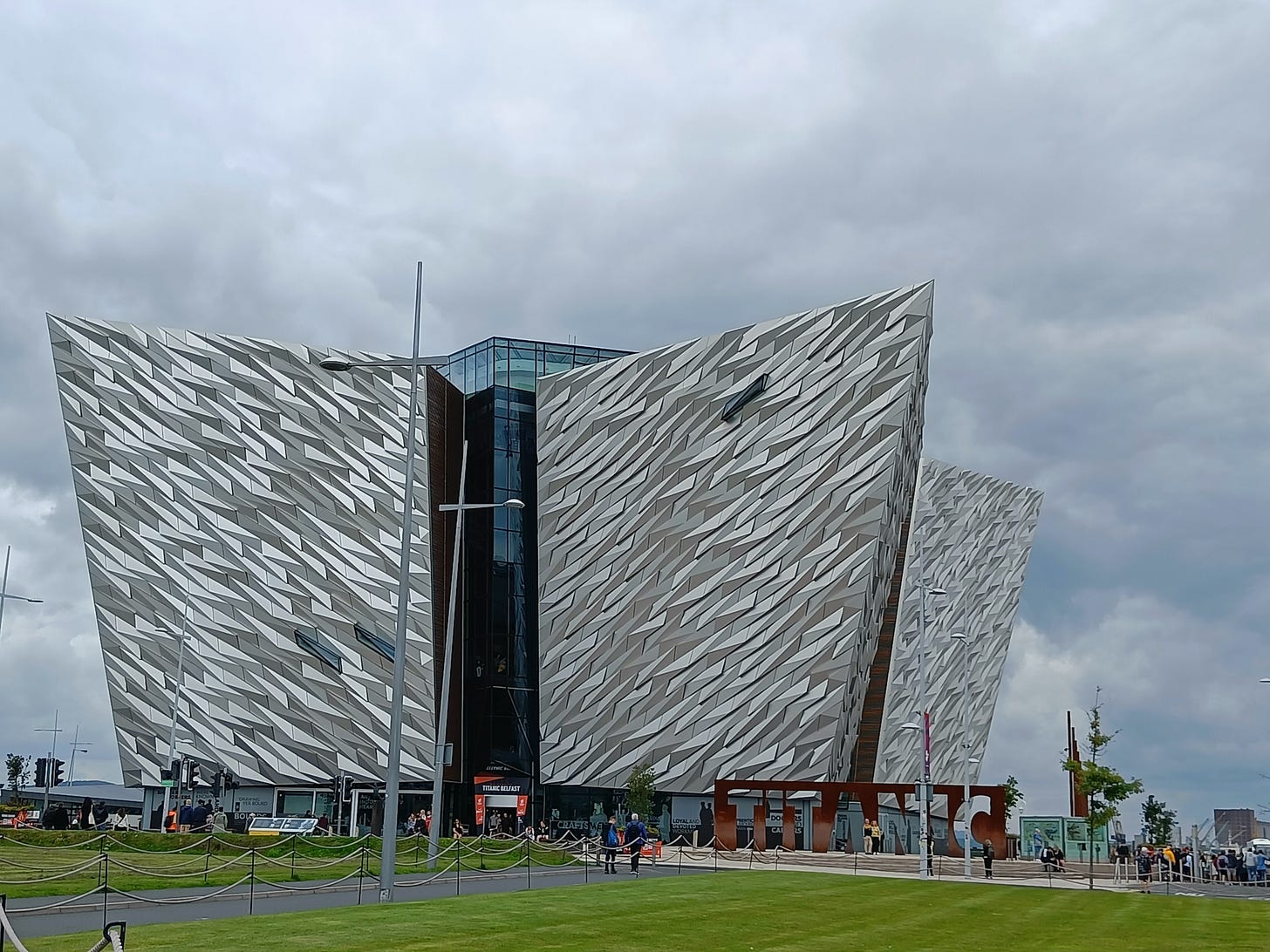 If you have any more tips for creating a good trip to PRONI, please let me know!